Jul 05, 2021
Ascenda Capital Acquires Bella Vista in El Paso, TX.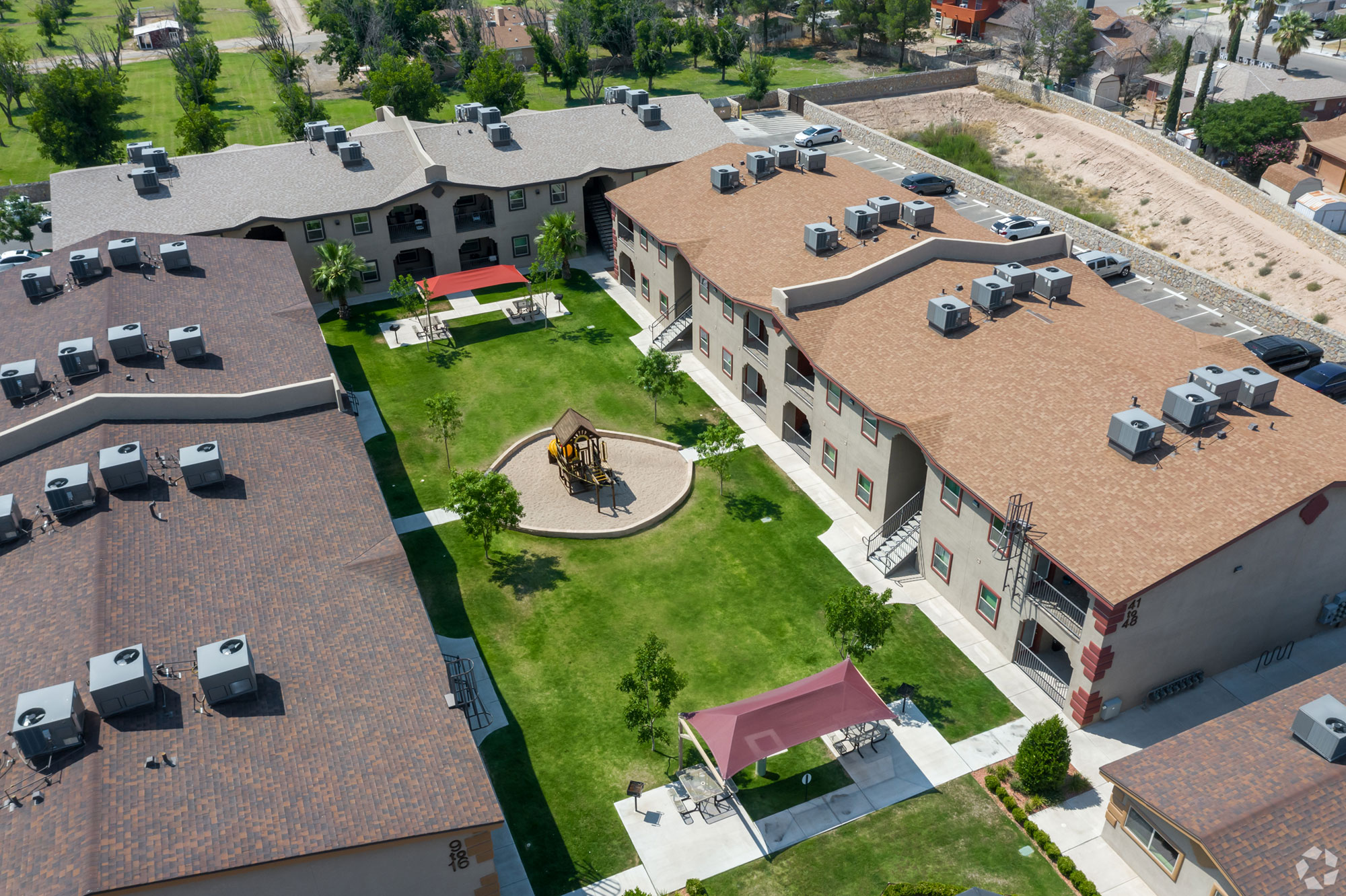 Ascenda Capital is pleased to announce the closing of Bella Vista, a 96 unit property located at 9431 N Loop Dr in El Paso, TX. The property, built in 2017, is located on the Southeast side of El Paso, just 3 miles away from the United States-Mexico border. The property, purchased from the original developer, was marketed by Northmarq Phoenix, led by Jesse Hudson, Trevor Koskovich, and Bill Hahn.
Bella Vista is located in close proximity to major economic drivers including ADP El Paso, Fort Bliss, Texas Tech, University Health Sciences Center, and the University of Texas El Paso. The property is also located less than 4 miles from the Foundation Surgical Hospital of El Paso, making it an ideal location for a wide variety of working families in El Paso.
The property offers residents a number of high-quality amenities, including a bark park, an outdoor playground, storage space, a spacious courtyard, a community clubhouse, and a picnic area with barbecue stations for residents. Each unit features wood-inspired flooring, private balconies, granite countertops, in-unit washer & dryers, and automatic dishwashers.
Ascenda Capital will be reserving 48 of the 96 units at Bella Vista to provide high-quality affordable housing for families earning 80% of the area median income (AMI). These middle-income families include teachers, nurses, first-responders, military, and other essential workers that are essential to the community of El Paso.
The acquisition marks Ascenda Capital's 6th acquisition in 2021 and brings their holdings in the City of El Paso to 1,075 units. For any questions related to this acquisition, please contact Matt Avital, principal & founder of Ascenda Capital (matt@ascendacap.com)